Welcome to Ann Skidmore.
Ann Skidmore is a leading business coach, trainer and facilitator with a passion to empower people to become effective and successful leaders.
Inspirational leadership is the difference that makes the difference. Working on a one-to-one or group basis, Ann can transform your mindset and your business, as she has done for more than 40,000 people.
Highly experienced, people focused, and an expert in coaching, training, NLP and colour therapy, there will be a bespoke package for everyone.
Embrace change and start your journey to making positive changes today.
Tailored programmes.
From one-to-one coaching and team-building workshops to a tailored programme of skills training, we can design, develop and deliver courses that best suit you and your staff.
If you are willing to embrace change and strive to make a positive difference, we can help you build a better business and a brighter future for those working within it.
Leadership Development.
Most people, at some points in their lives, are leaders. They assume leadership in family situations (children need leading!), on the sports field, and in many other situations, including work. Leadership is not just about the qualities of an elite few, although the leadership skills of chief executives and their teams are of fundamental importance.
One to One Coaching.
What would it be like if your life was just the way you wanted it to be?
By working together to explore your values and goals, looking at your life as it is now and how you'd like it to be in the future, you will create the life you want.
You may be looking for greater satisfaction in any area of your life – personal growth, health, fun and recreation, etc. I provide motivation, support, and a form of accountability as you take action toward a more satisfying life.
Colour Me Beautiful.
Facts show that most of us wear 20% of our wardrobe 80% of the time. So to look your best you need to fine tune that 20% of your regular wardrobe, make sure the colours and styles are correct for you.
Colour Me Beautiful was established in the UK in 1983 and is the recognised world leader in image consulting. CMB continually researches the needs of today's men and women and offers practical and relevant advice.
Our Clients.
Ann Skidmore Associates Ltd has worked with many companies, large and small. These are just a small selection of our clients.

The Wow Factor.
People coming out of the session were waxing lyrical about everything they had been doing, they were really raving about it. Ann delivers what I call the wow factor in her programmes. She has the ability to engage with people at every single level of the business. She is able to use her experience from her own life to bring her subject to life and illustrate exactly what she's saying… read more
Kate Stewart, Manager Development and Training
Nature's Way Foods
An Exceptional Coach.
Ann is an exceptional coach, trainer and leadership consultant. I first witnessed her impact at the Coaching Academy where her training and presentation style had made a lasting impression on delegates, including me. I went on to hire Ann to develop the Plus Dane senior management team at a time of significant organisational change. Her personable approach, highly professional… read more
Sasha Deepwell, Managing Director (Merseyside)
Plus Dane Group

Knowing you Rasheed it will have been a fabulous launch. Wish I could have been there. Had to travel to Exeter on business however I was with you in spirit! X https://t.co/025Xe6AvMF

https://t.co/whTnunbc2P Really enjoy going to Nu-Yu and seeing Lynne each month for having her do amazingly fabulous creations with my hair. I go to see her feeling a lot is on my mind and I come away feeling wonderful. She's so creative and talented. Thank you Lynne!

Owain Wyn Evans learns his 'drumathon' raised £3M for Children In Need https://t.co/rr0K3vWVdN via @Femail @OwainWynEvans you are an ASTONISHING, INSPIRATIONAL & WONDERFUL human being. We have followed your weather forecasts for some time. We followed your drumathon - AWESOME! x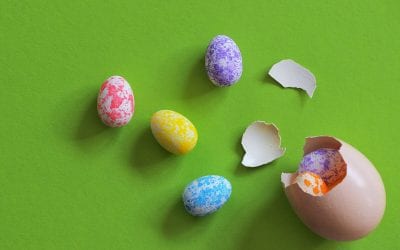 Even though it is still a little chilly outside I always think Easter is a time to wear bright Spring time colours and checking out the magazines which came with the Sunday papers this morning – I'm not the only one to think so! There were pictures of Claudia Schiffer...
read more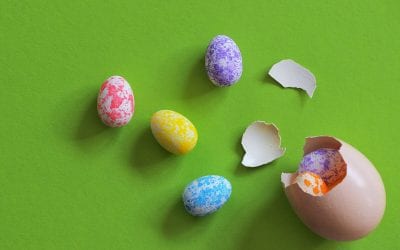 Even though it is still a little chilly outside I always think Easter is a time to wear bright Spring time colours and checking out the magazines which came with the Sunday papers this morning – I'm not the only one to think so! There were pictures of Claudia Schiffer...
read more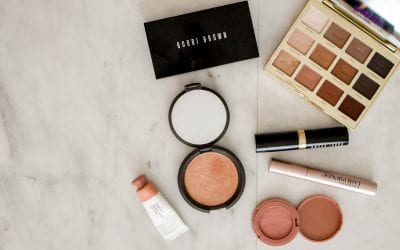 Hillary Clinton has recently been quoted as saying 'you know, at some point, it's just not something that deserve a lot of time and attention' – she wasn't referring to her role as US Secretary of State but to the wearing of make up. She went on to say 'I'm relieved...
read more
Accredited Member.
Being an accredited member of world class and industry organisations, shows Ann's commitment to personal and professional development. These memberships allow you to be confident that Ann adheres to a professional code of conduct, that is current and evolves as standards and practices change. Through these professional memberships, and ongoing assessments, Ann meets the quality assurance and organisational best practice requirements for continued membership, as well as meeting the ongoing professional development needs of these organisations. This provides confidence that Ann can deliver high quality training and consultancy which fits the needs of both individuals and teams within your organisations.

Visit
Ann Skidmore Associates
1 Poolfield Road
Lichfield
Staffordshire
WS13 8EB